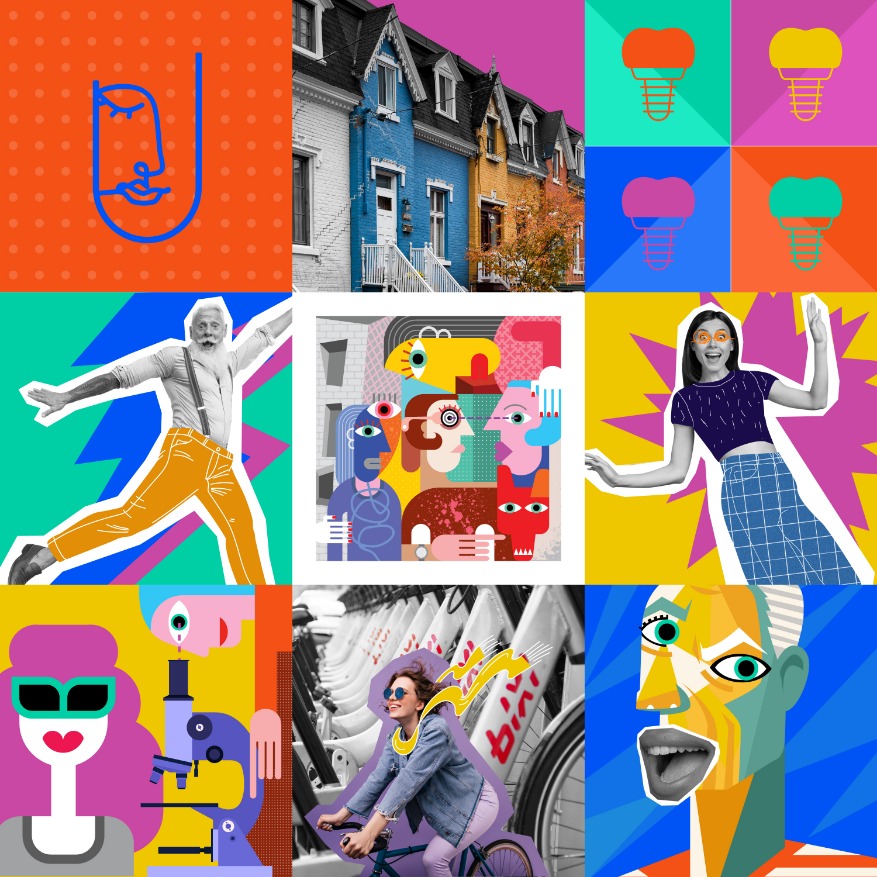 YOUR DENTISTS IN
PLATEAU MONT-ROYAL
The distinguishing feature of our clinic is its pioneering use of technology. In addition to paperless management of dental records, numerous technologies allow us to provide dental care comfortably, quickly and with great precision.
Aging and our love of coffee, tea, red wine and tobacco will contribute to our teeth turning yellow or brown over the years. Often, this pattern is reversible and whitening treatments can restore brilliance to your smile.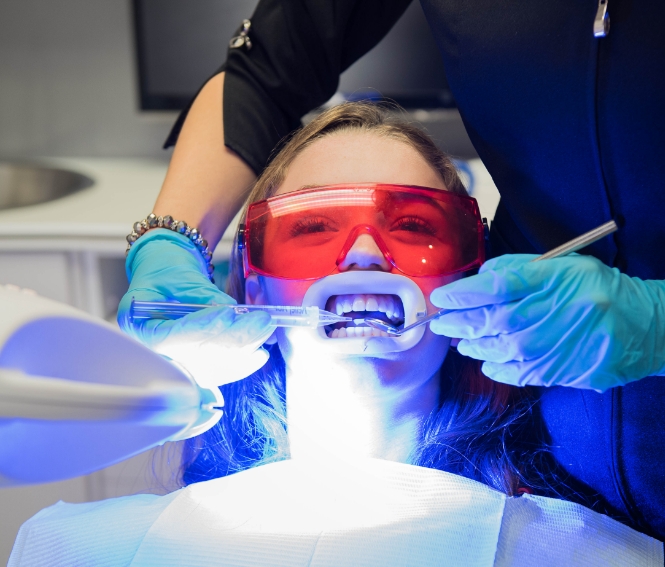 One-hour teeth whitening in the clinic
Choosing to have an in-clinic whitening has the following benefits:
Your smile – and appearance – will improve after only 1 hour, instead of having to wait 2 to 3 weeks.
Your teeth will experience little or no sensitivity to cold and heat after the treatment.
This treatment is safe and will not harm your fillings, tooth enamel or gums.
Whitening your teeth at home using trays
At-home whitening generally involves applying bleaching gel to the teeth using a tray that is specially moulded to fit your mouth. This method requires significant discipline, but your teeth will definitely be whiter after a few weeks. Using at-home teeth whitening after you've received an in-clinic treatment is a good way to prolong the whiteness of your teeth.
Warning : Do not start at-home teeth whitening without making sure that your teeth are healthy. Consult your dentist first. You do not want peroxide to infiltrate a cracked tooth.
Whitening your teeth with charcoal
On social networks, some people promote the use of charcoal to whiten your teeth. We strongly advise against that because charcoal is abrasive.
Many teeth whitening solutions are based on the use of abrasives. While abrasion removes stains, it does not whiten teeth. However, the real reason for avoiding this type of solution is that the abrasion removes enamel from the teeth. The enamel of the teeth cannot be renewed and with some of the enamel gone, dental discomfort characterized by sensations of hot and cold may appear.
Other teeth whitening treatments
You can buy toothpaste to whiten your teeth. Obviously, this is the simplest and least expensive solution, but it is also – unfortunately – the least effective. Furthermore, as toothpaste is abrasive, it can further damage your teeth and gums.
Pharmacies also sell whitening strips that can mildly whiten your teeth while you use the strips. Sadly, if you don't have perfectly straight teeth, the results of this treatment will vary greatly.
DO YOU WANT TO MAKE AN APPOINTMENT WITH ONE OF OUR DENTISTS?
Contact - EN
"*" indicates required fields