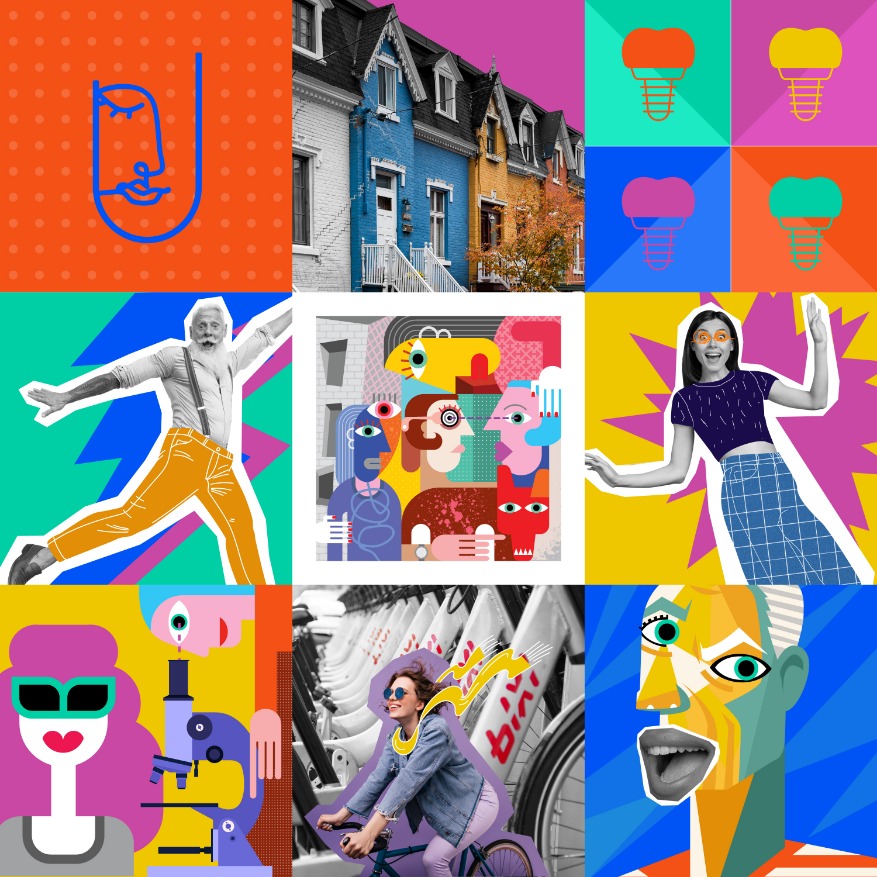 YOUR DENTISTS IN
PLATEAU MONT-ROYAL
The distinguishing feature of our clinic is its pioneering use of technology. In addition to paperless management of dental records, numerous technologies allow us to provide dental care comfortably, quickly and with great precision.
Each year, more than 700 Quebecers discover that they have oral cancer and about 300 die (almost one per day).
The earlier oral cancer is discovered, the better the chance of survival. If oral cancer is detected early, five years after a diagnosis, 80% of individuals survive. If detected at an advanced stage, only 20% survive.
VELscope examination for oral cancer
VELscope is an instrument enabling dentists to examine the mucosal areas of the mouth and proactively screen for signs of oral cancer.
A VELscope examination is quick, safe and painless. And we will use this instrument during your dental examination – at no additional cost – to ensure the overall health of your mouth.
VELscope technology
The patented VELscope technology was developed in a collaborative effort between British Columbia Cancer Agency (Canada) and MD Anderson Cancer Center in the United States. This instrument is based on principles of tissue fluorescence and visual detection of anomalies. In fact, abnormal cells will appear darker under Velscope's fluorescent light.
The Faculty of Dentistry of Université de Montréal produced an excellent documentary about oral cancer. It is the story of a cancer survivor, from early detection to treatment and remission.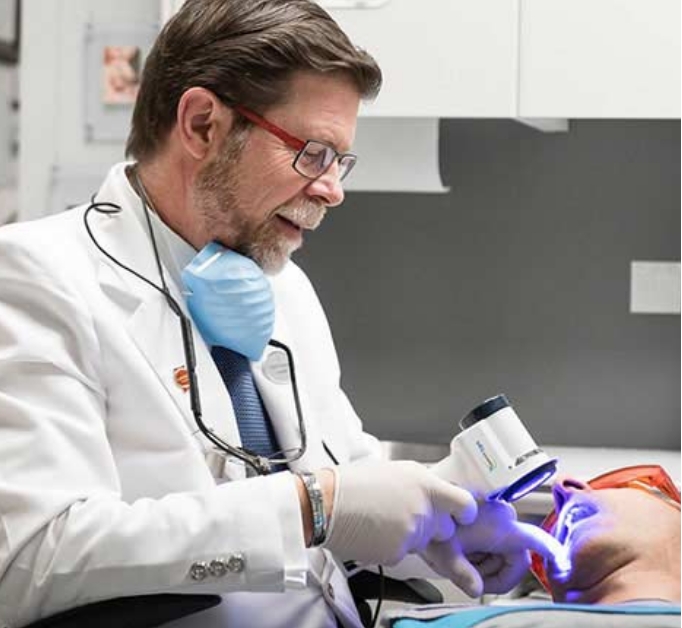 DO YOU WANT TO MAKE AN APPOINTMENT WITH ONE OF OUR DENTISTS?
Contact - EN
"*" indicates required fields