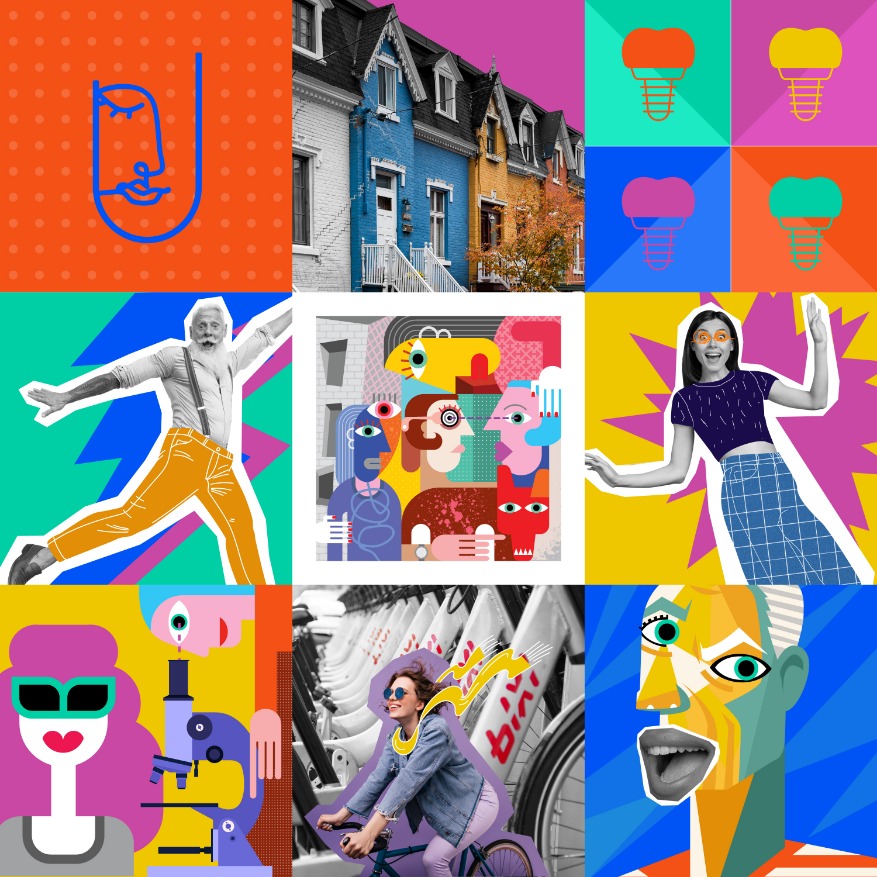 YOUR DENTISTS IN
PLATEAU MONT-ROYAL
The distinguishing feature of our clinic is its pioneering use of technology. In addition to paperless management of dental records, numerous technologies allow us to provide dental care comfortably, quickly and with great precision.
When a dental emergency occurs, it is important to know how to react. This will limit the pain while waiting for an appointment with your Montreal dentist. In addition, in the case of a dental fracture or an avulsion (a tooth that has been knocked out of its place in the jaw), taking the right steps can help your dentist during the treatment to repair the tooth.
Our Plateau-Mont-Royal dental emergency service offers advice on how to take the right steps for the most common dental emergencies.
Emergency appointment for dental abscesses and other infections
Dental abscesses are advanced infections that most often result from untreated tooth decay. Bacteria then reach the tooth pulp and may cause an infection near the root or under the gum. An abscess usually results in a buildup of pus that causes facial swelling, pain, and sometimes fever.
An abscess or other type of dental infection can be very painful. In addition, to prevent the infection from spreading, it is important to seek medical attention quickly. While waiting for the emergency appointment, it is advisable to:
Take painkillers, but avoid anti-inflammatory drugs;
Use a cold water compress or ice to control the pain, placing it on the side of the face where the infection is located;
Rinse the mouth with a warm salt water solution to disinfect;
See the dentist quickly to eradicate the infection and avoid complications.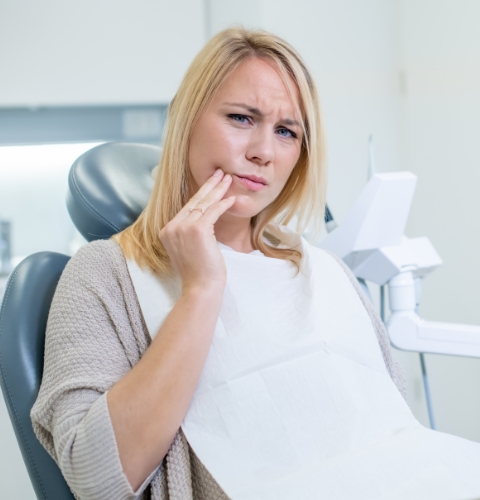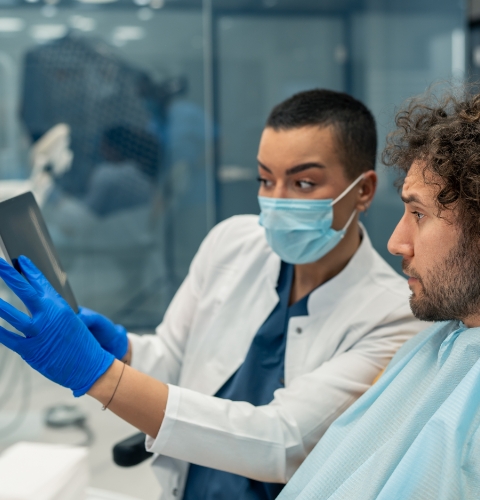 Make a quick appointment for a dental fracture
Due to a shock or a blow to the face, a tooth may fracture, that is, a large or small piece may break off. In all cases, you must consult your Montreal dental clinic quickly and urgently so that your dentist can assess the severity of the fracture, which will quickly determine the appropriate treatment. We recommend that you do the following while waiting for your emergency appointment:
Quickly retrieve the piece of tooth that has broken off;
Keep the piece of tooth in a small container with a saline solution (available in pharmacies) or with saliva or milk;
Even if you don't feel any significant pain, contact your dentist for a consultation as soon as possible.
Emergency Appointment for an Avulsion (Expelled Tooth)
Following a trauma, a tooth can also come out completely from its socket, i.e. the place where the tooth roots are implanted in the jaw. Here are the steps to take in such a situation:
Pick up the tooth quickly. Be sure to hold it by the crown only (the part that is normally visible) and avoid touching the tooth roots;
Rinse the tooth gently under running water, but do not rub it;
If it is not too painful, it is possible to place the tooth back in its place in the gum, holding it with the tongue. If not, use a small container with saline, saliva or milk to keep it in place;
Contact your dentist for an appointment as soon as possible. Every minute counts in the case of an avulsion.
Damaged denture, restoration or filling
To avoid the discomfort and aesthetic inconvenience of broken dentures or restorations, contact our team. We will make sure to give you an appointment quickly so that you can smile again. In the case of a filling that has broken or peeled off, you must also consult quickly to prevent bacteria from entering the tooth.
In the case of a dental emergency in the Plateau-Mont-Royal, contact the team at the Centre Dentaire de Haute Technologie du Québec. We will help you find the solution that best suits your needs.
Dental emergency:
Need an appointment?
Call us for an emergency appointment at (514) 524-6848. Get an appointment the same day or within 24 hours in Montreal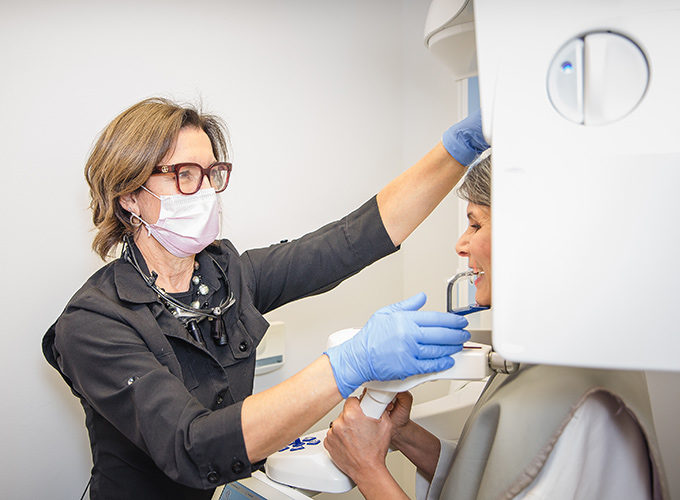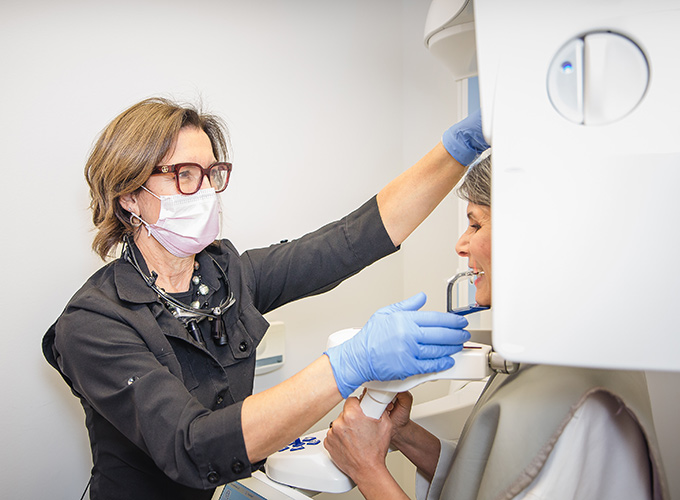 DO YOU WANT TO MAKE AN APPOINTMENT WITH ONE OF OUR DENTISTS?
Contact - EN
"*" indicates required fields